FORUM for kultur og internasjonalt samarbeid   l   Drengsrudveien 44 A, 1383 Asker   l   Send mail   l   Organisasjonsnummer 987 174 005
Even Ruud: "Musikk og helsearbeid i en palestinsk flyktningeleir"
Last ned PDF
LØFT BLIKKET – GJØR EN FORSKJELL
I antologien
Løft blikket – gjør en forskjell
kan du lese om prosjektets utvikling siden 2002 og erfaringene fra arbeidet i muslimske kulturer.
– Les mer
---
---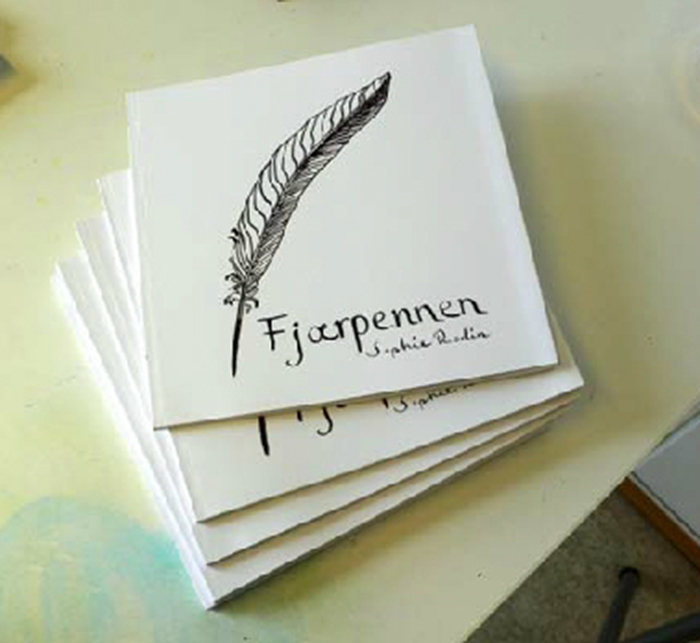 Fjærpennen er en tegnet historie, laget av billedkunstner Sophie Rodin, bosatt i Lier.

Handlingen i boken utspiller seg i Libanon, på en gård i Norge og i Kunstnerens atelier.
Historien kretser rundt Kunstnerens arbeid med å lage sin egen fjærpenn av andefjær og fabuleringer rundt temaer som dukker opp underveis.

Kommunikasjon, undervisning, tegning, musikk, palestinske flyktninger og det å være en billedkunstner.
Tegningene i boken er i hovedsak sort-hvite strektegninger med noen innslag av collager. 
Boken er utgitt på eget forlag og kan bestilles direkte fra kunstneren, eller kjøpes blant annet på kunstnersenteret i Buskerud og Tegnerforbundet, Oslo.

Boken kan også bestilles gjennom bokhandlerne.

ISBN nr. 978 82 99809009
Boken koster 280 kr.
Håndinnbundet spesialutgave 1200,-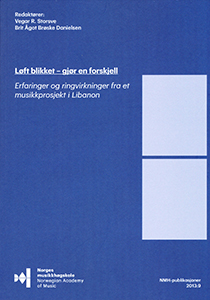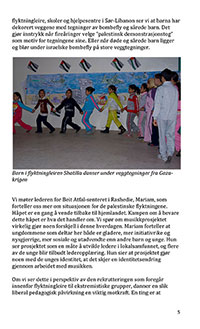 ---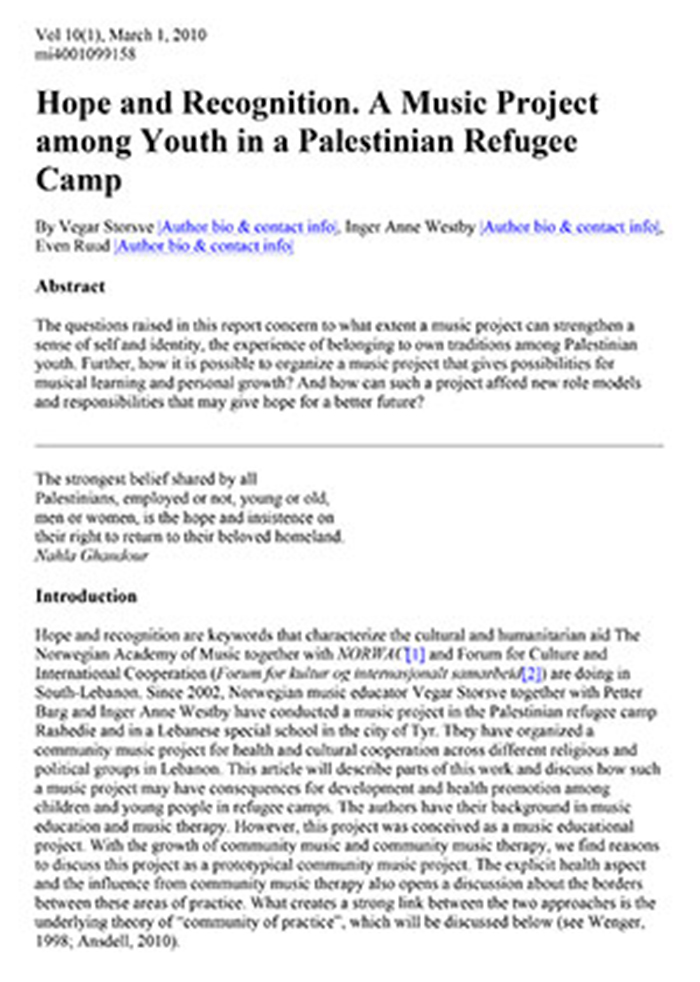 Hope and Recognition. A Music Project among Youth in a Palestinian Refugee CampBy Vegar Storsve, Inger Anne Westby, Even Ruud
Abstract

The questions raised in this report concern to what extent a music project can strengthen a sense of self and
identity, the experience of belonging to own traditions among Palestinian youth. Further, how it is possible to organize a music project that gives possibilities for musical learning and personal growth? And how can such a project afford new role models and responsibilities that may give hope for a better future?
Download PDF
---
Musical Bridges in Lebanon.
For more than 10 years the Norwegian Academy of Music has been a dedicated partner in the development of a project for musical and cultural bridge building in Lebanon, with Lebanese communities and Palestinian refugees.

Les mer her