FORUM
for Culture and International Cooperation
NORWAY
Exchange programs
Artistic activity serves as a valve. A drawing can, as other artistic expressions, serve as the starting point for a conversation between participants and as bridge building between people from different countries/ethnic groups. By getting to know each other, learn from each other and share knowledge and experiences we are enriched and can break down prejudice and counteract extremism.

Forum has, on a yearly basis, in cooperation with schools, local communities and partners, invited groups to participate in exchange projects:
- Groups of children and youth from Lebanon have been invited to stay with local children and youth in Norway, to learn from each other and share cultural experiences like dance, playing music, visual art and traditional food.
- Kindergarten in Lier Norway and kindergarten in Nahr el Bared camp, Lebanon, have formed friendship, by sending each other drawings and photos. - Art/music teachers, and social workers, from Uganda and Lebanon have been invited to Norway to exchange knowledge and experiences with schools and institutions.
- A great number of Norwegian students has participated in the cultural program in Palestinian camps, Lebanon
- Professionals in visual art, music, literature and mental health, from Uganda, Lebanon, Finland, Norway and Denmark has given workshops and shared knowledge with each other.




FORUM for kultur og internasjonalt samarbeid   l   Drengsrudveien 44 A, 1383 Asker   l   Send mail   l   Organisasjonsnummer 987 174 005
©Forum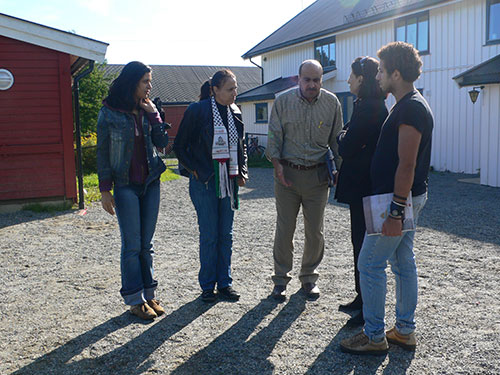 Our Work | Utveksling/Exchange